Experience excellence in service when you visit us!
We offer a wide variety of top-quality services to fit your needs. Our experienced staff will help you determine the best services for your needs and deliver the kind of quality and value you expect from a professional salon. Check out our service menu below.
Please note: Service prices and availability are subject to change without notice. All prices are starting prices and may vary due to hair length or density, nails, waxing area, or any other service offered.

Jr. , Sr. and Master Level Stylist available for your budget needs.

We do not give quotes for services over the phone. For exact pricing you must come in for a consultation.
Student Discount Waxing not available with any other offer.

HAIR REMOVAL
Hair removal using the latest products and techniques.
20. & UP

Eyebrow, Lip, Chin or Face.

Student 12. & UP
Regular 15. & UP
Student 10.
Regular 13.

15.

50. & UP

60. & UP
Half Leg 60. & UP
Full Leg 80. & UP
25. & UP
40. & UP
40. & UP
60. & UP
80. & UP
TBD
We offer mens body waxing for chest, back, arms and legs. We DO NOT wax Bikini line or any private areas for men.
15. & UP
15. & UP
80. & UP
Service Policy
We recommend you call (703)250-4000 or use or OnlineBooking to schedule an appointment, however walk-ins are welcome.


Hair prices vary due to stylist, length and/or density of hair.
Nail and Spa prices vary due to technician and/or service required.
Features & Specials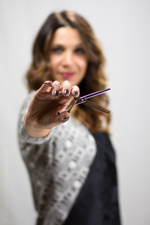 Try our salon and save money! $10 Off Color or Highlights $10 Off Womens Sr. Cut & Style $5 Off Womens Jr. Cut & Style $5 Off Men/Kids Cut $5 Off Nail/Wax/ Skin service first time visit to salon only. not valid with any other offer. you must mention special upon check-in.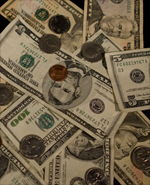 Refer friends or family and you will both save money! "We wish we had more clients just like you" Our referral program is a great way to to save money while helping your friends find a new salon to help them. Ask your Hair Stylist or Nail/ Day Spa Technician for a Referral Certificate to give to a friend. $10 Referral discount for Hair Services for BOTH OF YOU! $5 Referral discount for Nail/Day Spa Services for BOTH OF YOU!