Experience excellence in service when you visit us!
We offer a wide variety of top-quality services to fit your needs. Our experienced staff will help you determine the best services for your needs and deliver the kind of quality and value you expect from a professional salon. Check out our service menu below.
Please note: Service prices and availability are subject to change without notice. All prices are starting prices and may vary due to hair length or density, nails, waxing area, or any other service offered.

Jr. , Sr. and Master Level Stylist available for your budget needs.

We do not give quotes for services over the phone. For exact pricing you must come in for a consultation.
Student Discount Waxing not available with any other offer.

FORMAL HAIR
Formal hair styles for special events
65. & UP
Formal Hair for Homecoming, Prom and Special Events

75. & UP
Formal Hair for Special Events
(wedding hair not included)

85. & UP
UPDO's Formal Hair for Very Formal or Black Tie Events
95. & UP
Formal Hair for Bridal Party
Trial 95. & UP
Final 115. & UP
Brides Hair. We recommend a two appointment process for this very special day.
Mother of the Bride Blowout
Free
Mother of the Bride and Mother of the Groom
We offer a complimentary Blowout to both mothers for this special day.

Return to Top
Service Policy
We recommend you call (703)250-4000 or use or OnlineBooking to schedule an appointment, however walk-ins are welcome.


Hair prices vary due to stylist, length and/or density of hair.
Nail and Spa prices vary due to technician and/or service required.
Features & Specials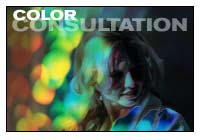 When you book your next appointment, ask about our FREE color consultation service. We'll have one of our senior designers show you how to maximize your face shape, eye color, skin tone and personality using the latest color design techniques. See what our color design specialists can do to enhance your image!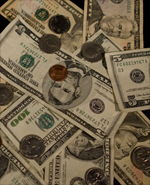 Refer friends or family and you will both save money! "We wish we had more clients just like you" Our referral program is a great way to to save money while helping your friends find a new salon to help them. Ask your Hair Stylist or Nail/ Day Spa Technician for a Referral Certificate to give to a friend. $10 Referral discount for Hair Services for BOTH OF YOU! $5 Referral discount for Nail/Day Spa Services for BOTH OF YOU!